VOGT IS FIRST-TO-MARKET WITH PACKAGE REFRIGERATION SKIDS FOR HFO REFRIGERANTS
New and replacement package refrigeration systems for 65 TR to 180 TR, with new HFO refrigerants or traditional ammonia.
Vogt Ice now provides complete package refrigeration systems for food processing operations, including: Meat, Poultry, Fish, Dairy, Produce.
These modular engine rooms are also ideal for: Chemicals, Concrete icing, Thermal energy storage, Other industrial applications.
Engineered to meet your ice production or chilling needs, Vogt refrigeration packages are backed by more than 80 years of refrigeration and ice-production experience.
New refrigerant? No problem!
As ice producers upgrade and phase-out R22 and other HCFC-based refrigerants, Vogt Ice is here to deliver the best solutions for long-lasting replacement systems to save 10-20% on energy costs compared to R22 units. Vogt-Bitzer systems are compatible with new, zero ODP, low GWP HFO refrigerants as well as the all natural refrigerant, ammonia.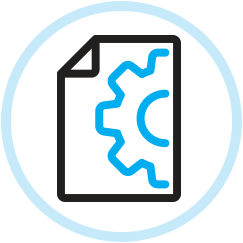 New production lines deserve newest technologies.
Whether you are replacing, upgrading or installing an entirely new production operation, Vogt AmoPak and HFOPak refrigeration systems provide the latest engineered solutions from industry's most experienced manufacturers.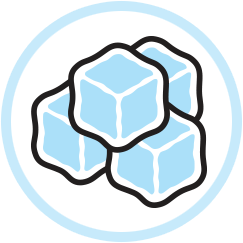 Vogt makes ice for decades.
These systems feature proven Vogt vessels combined with Bitzer high efficiency rotary screw compressors with wide range VFDs and, electrionic monitoring and where appropriate, controls, for an all-inclusive system built for continuous ice making. Remote mount high side skid keeps refrigerant transfer simple and efficient, while SE-i1 monitor keeps compressor in application range.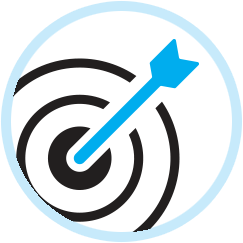 Target applications.
These Vogt AmoPak and HFOPak refrigeration skids are ideal system replacements for legacy Turbo Ice systems using R22. They offer a low cost upgrade compared to a pipe around or a tear-out situation. And the screw compressor offers improved efficiency over reciprocating compressor systems.
For ice machines and systems using R22/R404A/R507 refrigerants, HFO refrigerants are the most suitable replacement because they are not affected by existing phase-out plans and are compliant for use in the world markets, including in the EU.
Tell me more!
I need more information about Vogt's modular engine room systems!
Contact us today to find out more.
Toll Free: 1.800.853.8648
Direct Line: 1.502.635.3000
Email: info@vogtice.com